State Budget Reports
Updated for FY 2024
CSA Expenditure Limit Resources Guide
Quick Reference Materials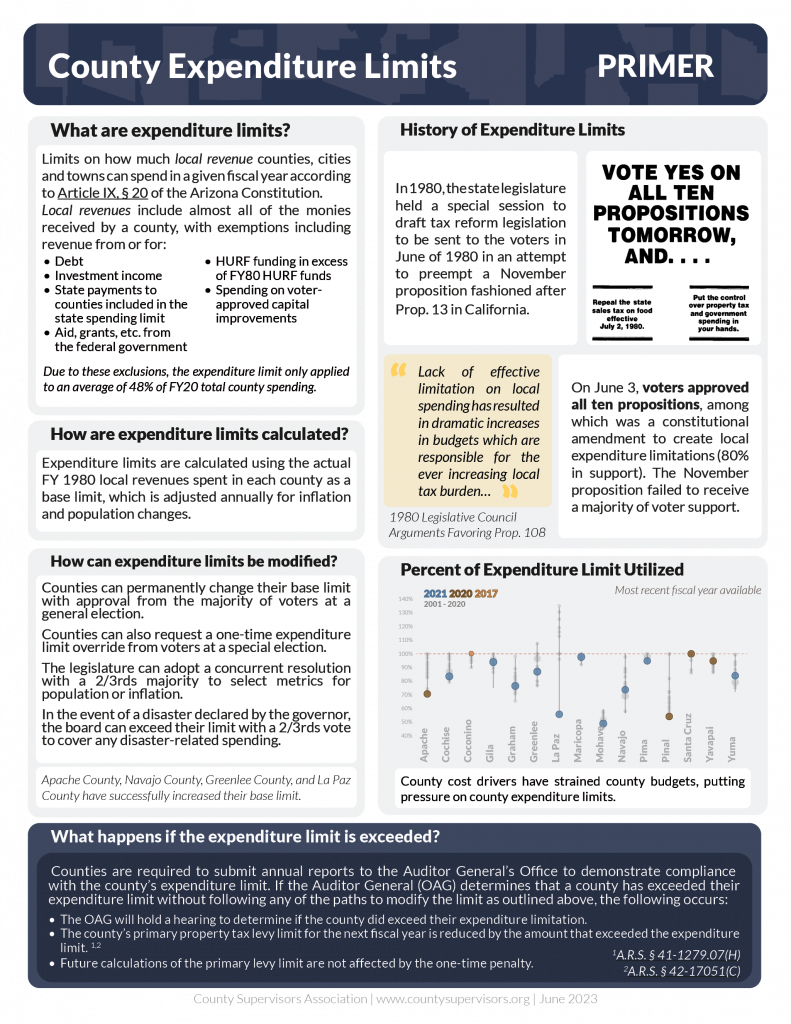 One-page primer on the expenditure limit including information on: calculation, modification, penalties and history.
History of County Expenditure Limits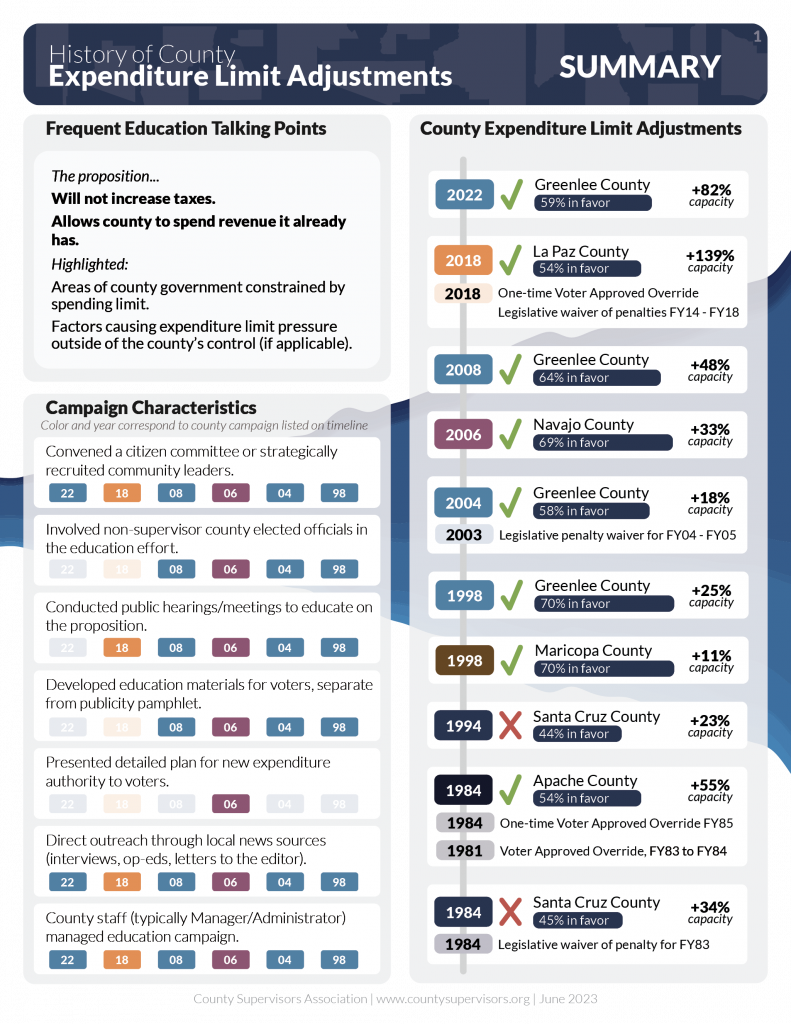 Background, materials, and key takeaways from previous county propositions to permanently adjust the county's expenditure limit.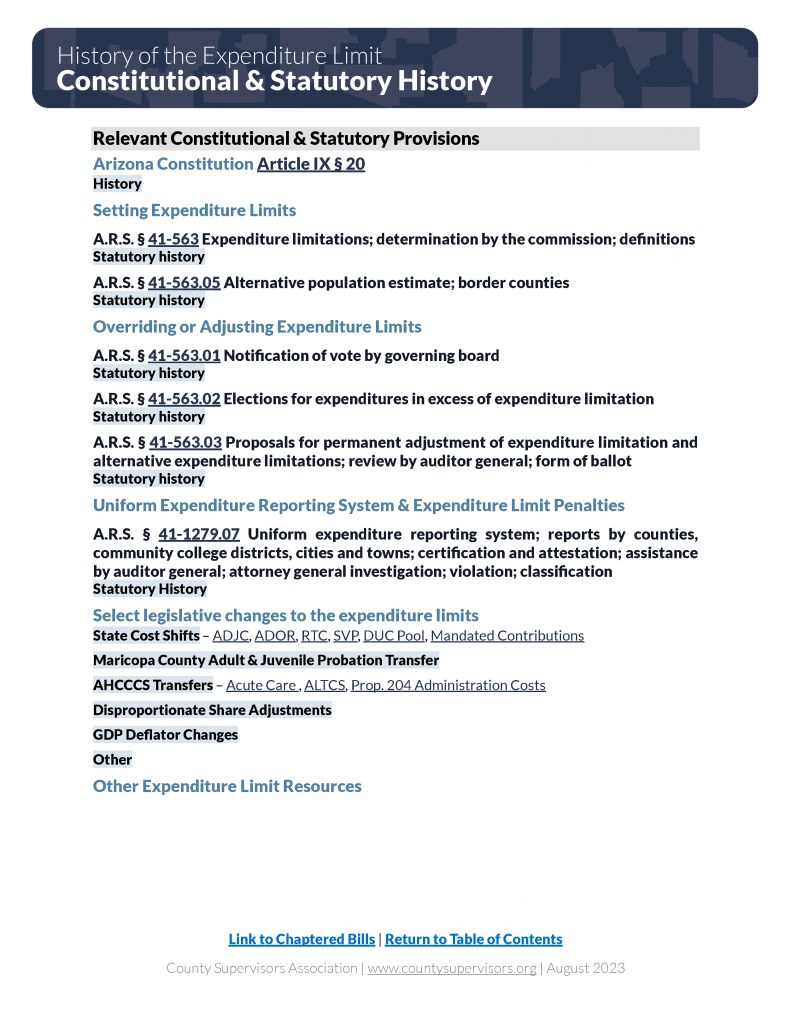 Links to relevant constitutional and statutory sections related to the expenditure limit. Includes references and summaries of the legislative changes for each section.
Includes history of various legislative changes to county expenditure limits through permanent or session law.
Consolidated Resources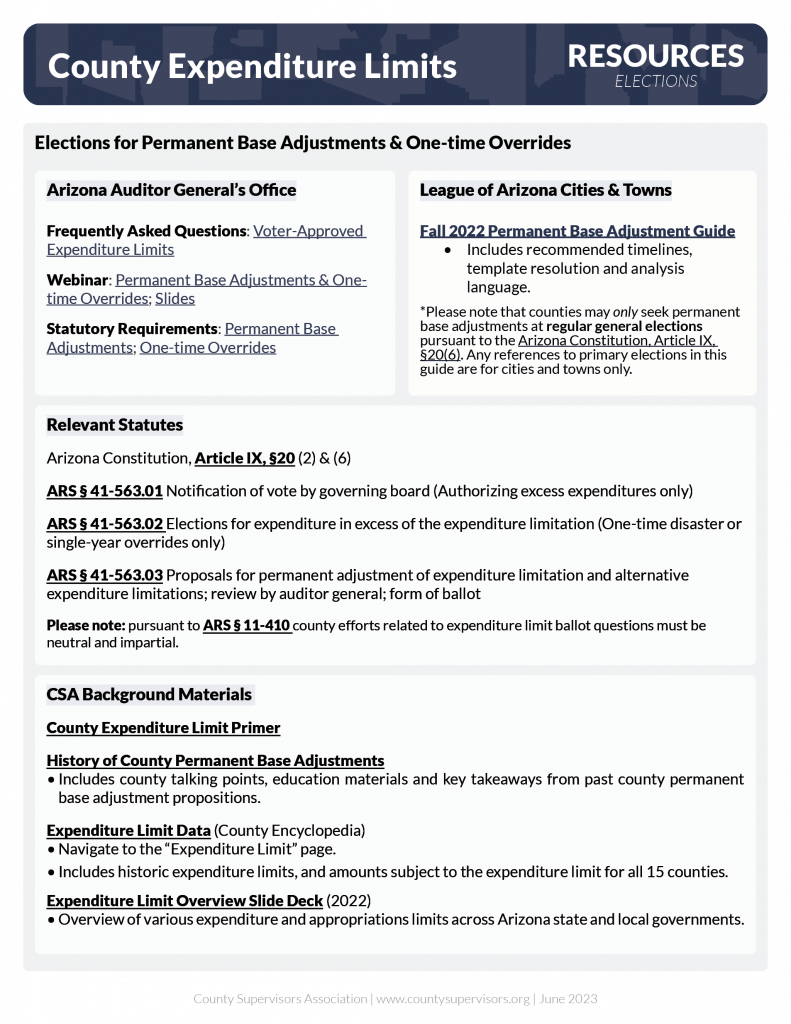 Links to resources describing statutory requirements, template resolution and publicity pamphlet language and timelines for permanent base adjustments.
Templates & Sample Budget Schedules
County Budget Tools
County Revenue Reference Documents
Pension Funding Resources
Pension Overview Series Playlist:

Pension Overview Series Individual Videos:
Pension Overview Series Video Transcript
10 Things to Know About Public Safety Pension Funding – Oct. 2019
Public Safety Pension Funding FAQs – Oct. 2019
Revenue Distributions
Arizona Treasurer Distributions
JLBC Monthly Fiscal Highlights
Arizona Population & Demographic Information
ADOA Employment and Population Statistics
July 1, 2017 Population Estimates
Bureau of Economic Analysis County Fact Sheets
State Budget
Joint Legislative Budget Committee (JLBC)
Arizona Tax Policy
County Tax & Economic Base Efficiency Analysis
Arizona Tax Research Association (ATRA) Property Tax Explanation
JLBC Tax Handbook

Internet Sales Taxation
Online Sales: County Revenue Implications
CSA Webinar: Internet Sales Taxation