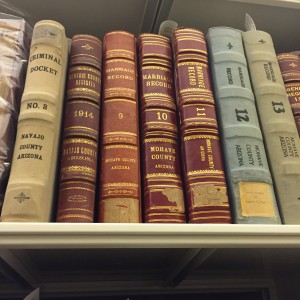 The CSA team produces research documents on a variety of county related issues, including budgets and taxes, criminal justice and courts, public lands and water, transportation, and general government. Please click on the links to the left for documents and publications in these subject areas.
~New Document Spotlight~
The 2023 CSA Legislative Summary is now available. The summary is a compendium of all county-related bills enacted into law. This publication contains brief summaries, arranged by subject, of new laws impacting county government that were enacted during the First Regular Session of Arizona's 56th Legislature.
The summary is available by clicking here or on the image below: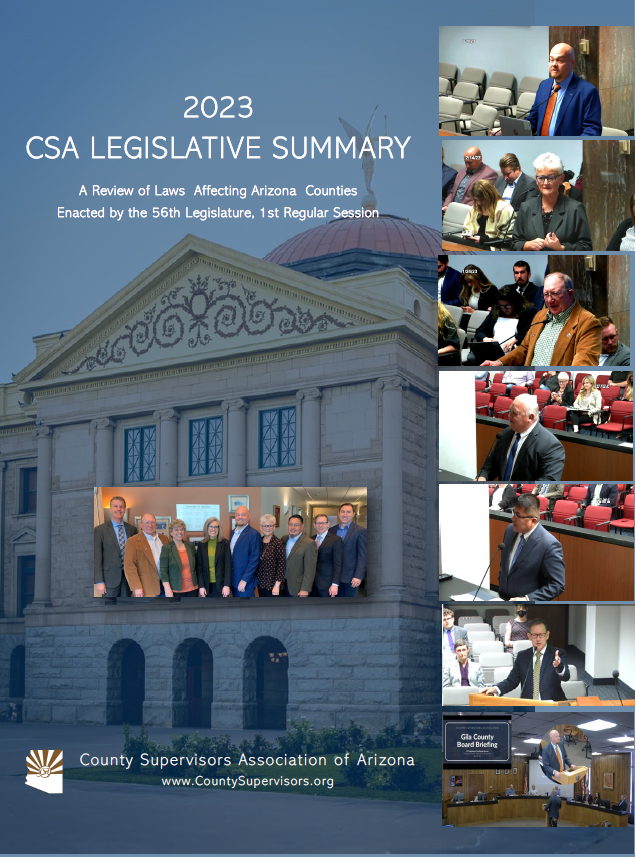 Please note that the final chaptered version of each bill is linked, so that you may review the legislative history of the proposal. The document is indexed in the back for easier reference.
The effective date for most new laws is October 30, 2023 which is 90 days after adjournment sine die. However, some bills contain alternate effective dates and those are noted in the bill summary.
To view summaries from previous sessions archived versions can be found here.